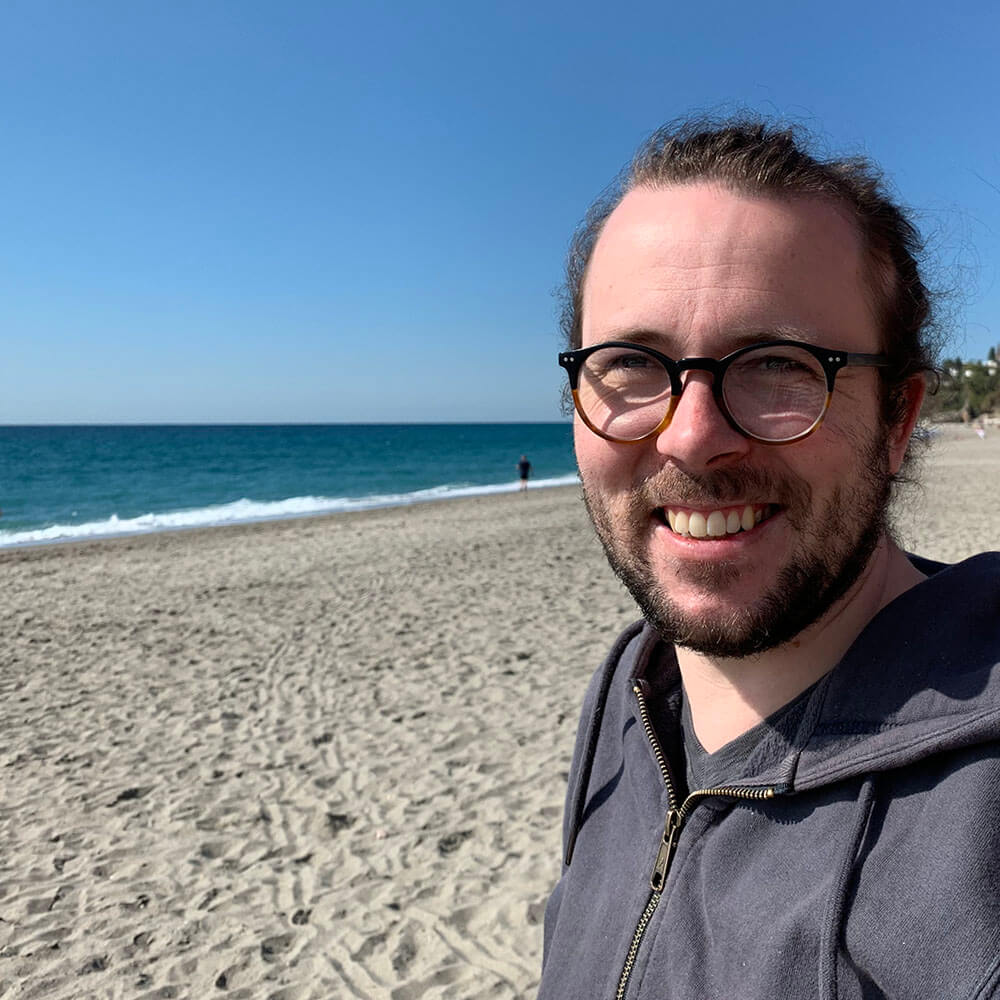 Hi, I'm Derek Watkins.
I'm a Graphics Editor at The New York Times, where I work as a designer, developer and reporter to visually present the news.
Visual approaches and new technologies can help us to more clearly express certain kinds of ideas in journalism. I spend a lot of my time thinking about what sorts of ideas those are, and how best to convey them.
I'm especially interested in how place and spatial context influence people's lives and their interactions with the environment. But I make stories about lots of different things.
I've been at the Times since 2012, where some of my work has drawn accolades. I hold a Master's degree in Geography from the University of Oregon.
Read about or watch me talk about how I approach solving visual problems, or browse selected projects below.
Recognition
2020
Malofiej 28 Gold, Best Map — How Two Big Earthquakes Triggered 16,000 More in Southern California
NYT Publisher's Award How the Virus Got Out
2019
Malofiej 27 Gold, Best Map — Hell On Earth: The first 12 hours of California's Deadliest Wildfire
Malofiej 27 Gold — Winter Olympics coverage
2018
Emmy Awards News & Documentary Nomination: New Approaches — 10 Minutes. 12 Gunfire Bursts. 30 Videos. Mapping the Las Vegas Massacre
World Press Photo multimedia awards 3rd Place, Long Form — 10 Minutes. 12 Gunfire Bursts. 30 Videos. Mapping the Las Vegas Massacre
Malofiej 26 Gold, Best Map — A Shifting World of Ice and Rock
Malofiej 26 Best Graphic: Climate Change — Antarctic Dispatches
2017
Emmy Awards News & Documentary Nomination: New Approaches — Carbon's Casualties
Picture of the Year International First place, Online News & Issue Story Editing — Living in China's Expanding Deserts
Picture of the Year International Documentary Project of the Year — Carbon's Casualties
Associated Press Sports Editors Award Olympics Graphics
NYT Publisher's Award The Solar Eclipse
NYT Publisher's Award Graphics desk coverage of Hurricane Harvey
NYT Publisher's Award Antarctic Dispatches
Malofiej 25 Best of Show & Gold — Olympic Races social series
2016
World Press Photo multimedia awards 2nd Place, Innovative Storytelling — Greenland Is Melting Away
Picture of the Year International Finalist, Documentary project of the year — 10 Years After Katrina
Picture of the Year International 3rd place, Online News & Issue Story Editing — Greenland Is Melting Away
NPPA Best of Photojournalism First Place, Team Multimedia Portfolio
NPPA Best of Photojournalism Best of the Web Multimedia — Outlaw Ocean
Webby Awards Best Individual Editorial Experience — Greenland Is Melting Away
Webby Awards People's Voice: Best Individual Editorial Experience — Greenland Is Melting Away
Malofiej 24 Silver — Individual portfolio
Society for News Design 37 Silver — Individual portfolio
2015
AAAS Kavli Science Journalism Award How Ebola Roared Back
Associated Press Sports Editors Award The Dawn Wall: El Capitan's Most Unwelcoming Route
Malofiej 23 Gold, Best Map — The Most Detailed Maps You'll See From the Midterm Elections
Malofiej 23 Gold, Best of Show — Areas Under ISIS Control
2014
Webby Awards Nomination — A Game of Shark and Minnow
National Magazine Award Nomination — A Game of Shark and Minnow
News & Documentary Emmy Awards Nomination: New Approaches — A Game of Shark and Minnow
Gerald Loeb Award Interactive Graphics Portfolio (team)
Malofiej 22 Gold — Reshaping New York
2013
NYT Publisher's Award The Bloomberg Years
Malofiej 21 Gold, Best Map — Counties Blue and Red Move to the Right
Malofiej 21 Gold — Hurricane Sandy portfolio (team)
Malofiej 21 Gold — London Olympics portfolio (team)